Success Stories
TIM-BR Mart
LBMX fuels TIM-BR MARTS success.
In the hardware and building products business, managing the ordering of stock, payments and rebates from suppliers for product purchases can be a daunting task. TIM-BR MARTS LTD, a buying group with over 400 members in more than 600 locations across the country including retail stores, commercial stores and home manufacturers, provides its members with negotiating power to sign more favourable vendor agreements by leveraging a combined purchasing base.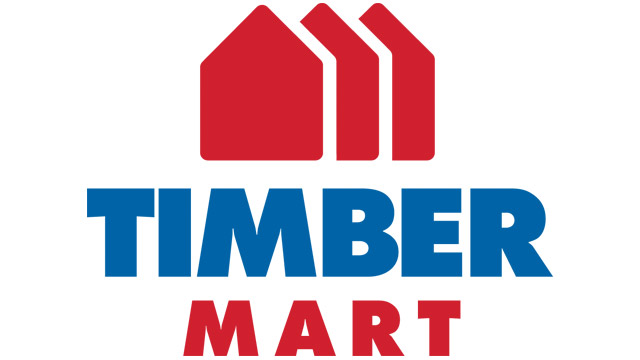 With significant growth nationwide, and a complex supplier rebate program that provides money back and savings, the group needed automation to handle transactions more efficiently.
TIM-BR MARTS implemented the LBMX Buying Group Solution, a suite of products that includes Electronic Data Interchange (EDI) and a rebate management component created specifically for buying groups.
"We help groups of independent businesses to flourish by providing them with the same sophisticated technology as larger corporate competitors including leveraging real-time ordering, invoice and rebate data that groups never had access to before," says Steve Seguin, Director of Products for LBMX.
"Every supplier invoice could contain many different product SKUs (stock keeping units) that could be eligible for different rebate programs which was making accounting more complex," says Director of Finance for TBM Group of Companies, Chantel Yarema. "Things are not as simple anymore."
The more rebates we earn, the more money we pass on to the dealer.
All of the information is processed as it received and the information is posted immediately.
We needed more sophisticated EDI and computer capabilities to handle the growth in member volume and the complexity of our programs," she said. "We couldn't rely solely on staff to handle these new volumes, because the number of staff we would need for the manual input and calculations would have been substantial. We've been able to maintain a lower head count and increase the reliability of our information because of the processes and controls we've designed into the LBMX system."
LBMX can handle all different EDI formats "and can do the translation of the files and make sure 100% of the files get to the right people 100% of the time," explains Seguin, noting that for small retailers, creating this kind of system would be cost-prohibitive.
"The EDI infrastructure manages more than just invoices, it handles all the documents within the supply chain including purchase orders, confirmations, stock availability, product substitutions, advanced shipping notices, bill of lading information and payment details. We support everything that interconnects a supplier and the consumer," explains Seguin.
Calculating Rebate Savings
Before LBMX, TIM-BR MARTS had to wait for suppliers to provide spreadsheets outlining purchases and eligible rebates. Seguin says this meant information about purchasing volumes arrived too late to change a purchase to take advantage of a higher rebate threshold. Additionally, "there was no way of knowing if the supplier information was correct because they were running off manual spreadsheets so there could be a good five to 10 percent margin of error. We have heard from some buying groups of error rates even higher than that."
Since LBMX captures all invoice information electronically (right down to individual SKU), staff can see real-time information about purchase levels and eligible rebates.
"Capturing line by line SKU information is critical because we are able to track and compare similar products from different vendors and we are able to tag specific rebate programs to those individual line items," says Yarema. "The more rebates we earn, the more money we pass on to the dealer. Rebates are critical in helping a dealer price their product and compete in their market, particularly in times where the economy is struggling, so it is important to reach those plateaus and secure the extra rebates. We have helped create a readily accessible reporting structure that provides up-todate information about purchases which we use to monitor volumes against plateau thresholds. Reaching these plateaus benefits the whole group."
Since TIM-BR MARTS manages the rebate programs for its members, "it is imperative that the information we handle is accurate, reliable and visible.
With LBMX, we are able to ensure the accuracy of our information in a very detailed way and handle changes to rebate programs easily," she says, adding "our members are able to access their invoices and other information all through individual online document centres. To provide this kind of visibility in the past would have been very time consuming."
From Rebates to Reconciliation
With monthly, semi-annual and annual reports needed by members to reconcile orders and rebates, Yarema says LBMX offers a system that can provide more detailed information without adding additional staff. "Before implementing LBMX, reconciling rebates was very manual and would have required many more staff. It might not even be possible to do this manually because it has become so complex. We have also increased the level of rebate detail provided to our members."
TIM-BR MARTS is also leveraging LBMX as the central resource for all supplier information. "There was a lot of confusion (in the past) in terms of where to store and manage information. With LBMX, we have consolidated that data into one system that everyone can access," Yarema says. "It is one stop shopping for information. You know you are getting the most accurate data and whenever there are changes, they are implemented seamlessly."
Turning Data into Valuable Information
TIM-BR MARTS has been working with LBMX developers to find innovative ways to capture and cross check the specific information they need to track including automatic verification of member status, tax, and errors or omissions.
"The changes we have made in the last three years have really taken us to another level. LBMX has worked well for us in managing the rebate programs," adds Yarema. "We generate information that is meaningful to our team to manage our business."
"For most organizations EDI is the end goal. We see it as the starting point," says Seguin. "Once you have that invoice information electronically you can do a lot of cool stuff with it. For example, you know real time what every location across Canada are buying on a day to day basis and at what price. That real-time data can be used to provide significant benefits to both the group and the members of the group."
Boosting Accuracy Without Adding Staff
With the LBMX system automating much of the processing and verification of transactions, Yarema says they are saving a great deal of time. It takes "minimal effort to manage the various documents and identify any errors in information being provided by suppliers".
"The system has been designed with controls in place to review and manage invoices before they are downloaded, which eliminates any duplication in processing. There is a real time saving with those features," says Yarema. "All of the information is processed as it received and the information is posted immediately. We do it all with hardly any staff."
"We are always looking for opportunities to make our business operate more efficiently and maximize return for our shareholders," says Yarema. "A lot of that is driven by how computer savvy our business has become."
About TIM-BR MARTS LTD
TIM-BR MARTS LTD started in 1967 as a buying group for dealers in Western Canada and has expanded to represent retail stores, commercial stores and home builders coast to coast with more than 600 locations and over 400 members.