Product Information Management
Curate and distribute your product information.
Designed for Suppliers to organize and distribute product information effectively in multi-step supply chains.
LBMX's Product Information Management (PIM) allows rich product content to be managed and distributed to corporate, independent business and buying group customers. With rapidly evolving sales channels, product content is no longer a nice-to-have – it's an urgent need. 
Built from the ground up, LBMX's PIM provides your important data as you want to present it, through your sales channels, to your important customers and to the eCommerce sites you in engage with.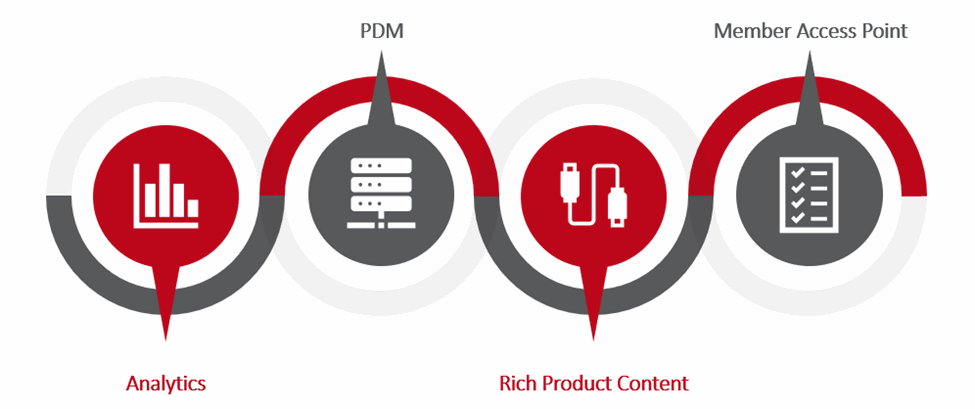 It is your Data
Doesn't it make more sense to have your organization provide your product data to your customers rather than forcing them to go to a 3rd party? LBMX's Product Information Management (PIM) solution allow rich product content to be managed centrally by you and then distributed to your customers. 
Features
Automated tools to ensure data consistency, minimize manual work, and help your 

customers

 get to market faster

 and buy from you with more 

confidence

Customer facing solutions a

llow 

your customers 

to create custom product hierarchies, product numbers, and marketing-friendly product descriptions, while maintaining every aspect of 

your master

 record

Integrate product data directly into other LBMX tools and 

platforms

Create end-to-end product data value chain for your

 customers

 with rich product content, product digital assets, and digital 

commerce

Easily feed e-commerce websites, inventory management systems, POS systems, marketing tools and other business applications
Fuel your customer's sales efforts with rich product content.