Success Stories
Ashburton Trading Society (ATS)
New Zealand farmer cooperative grows exponentially thanks to LBMX E-Business
The real farmer's co-op. In 1963, a group of local farmers in the Mid-Canterbury region of New Zealand's south island came together to combine their purchasing and lower the costs of running their business. They founded Ashburton Trading Society (ATS) and created a true farmer's co-op.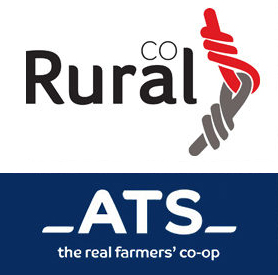 Fifty years later, harnessing buying power remains the farmer-owned cooperative's prime directive. "We help lower the input cost for farmers," explains Neal Shaw, Group CEO at the Ashburton, New Zealand head office.
Now with 3,000 member shareholders who are livestock, dairy or crop farmers anywhere in the country's two islands, the team manages rural supplies, seed, fuel, fertilizer and electricity buying programs that leverage the combined member purchasing power. They operate three large format farm-supply stores carrying an extensive range of products, from agricultural chemicals to dairying equipment, and a raft of non-farm related products like kitchen and housewares.
They also administered and managed a discount charge card, which made the holder eligible for discounts on products and services offered by hundreds of suppliers they could buy and pay for later through ATS.
Three thousand active members making daily purchases with suppliers everywhere, plus ATS's manual system equaled One Big Headache. Growth plans were miles off in the distance.
Nowhere is the adage of reaping what you sow more real than in the world of farming. ATS is proof. With an investment in technology, and by aligning with a technical team 8 time zones away across the International Date Line, not only would they remedy their immediate headaches, but seize growth possibilities they couldn't imagine were on the horizon when they were neck-deep in manual rekeying.
This is the story of their journey to EDI with LBMX.
In addition to a host of product and services programs, ATS also offered their shareholders a discount charge card. Launched in 1964, it was a groundbreaking initiative that essentially functioned as a fleet card the entire farming community could use at hundreds of suppliers. It wasn't until 2004 that members had an actual card. Now with one swipe, farmers and their employees could load their farming essential products into their truck or accept delivery of a fuel load, receive an immediate discount, and pay ATS – not the supplier – up to 60 days later.
ATS partnered with Paymark, a New Zealand card processing platform, so they could receive invoices from suppliers electronically, that they would then pay. ATS would then send a monthly consolidated statement to their members and handle the collections. The program became so popular that suppliers from outside the farming and fuel niche (like local pubs and eateries) participated in the program.
To recoup their processing costs, ATS charged the supplier a merchant service fee, which was ideally offset for the supplier with an upswing in purchases made by ATS's loyal membership.
The entirely manual system was chock full of inefficiencies.
Where they were - Before EDI with LBMX
The card brought the benefits of belonging to a buying group to new heights. But while 'buy now and pay later' meant convenience for the farmer, the same couldn't be said for the corporate operations.
In addition to the manual processing of card billing, ATS handled central billing on behalf of their 3,000 member shareholders from 250 suppliers covering everything from electricity, insurance, and phone plans, to more traditional farm equipment supplies.
The entirely manual system was chock full of inefficiencies. As Shaw explains, any one supplier would print and deliver their invoices to the ATS team who entered them manually into their custom built system – a platform for which the technical support was outsourced to a local provider (not LBMX) who billed handsomely at a $250 USD hourly rate. "From there," Shaw continues, "to generate a payment to the supplier, we would manually calculate the merchant services fee and any monies owed to them for purchases made by farmers."
Cheques cut, suppliers paid, now it was time to generate monthly statements for shareholders to pay. Because they wished to provide members with hard copies, ATS would sort the stacks of printed and hand-delivered supplier invoices by member name, then staple, fold, and seal them in an envelope which they'd drop in the mail.
When considering their path for growth, ATS's leadership team saw the potential of the card. It didn't require the capital intensive bricks-and-mortar investment their retail operations did, and scaling the card business would mean only an investment in technology. ATS could extend their reach far and wide across the fertile farming lands of New Zealand.
But their ambition was hampered mightily by their manual card process. All told, ATS's team of six, mostly full-time staff was processing the equivalent of $75M USD in card transactions every month. Adding more suppliers or members to the program would mean adding more staff. "The old system limited the scalability of the business, not the other way around, unfortunately," Shaw pointed out.
ATS, it seemed, was a victim of their own success. That would be until late 2009 when they decided to source a solution and a better way. It was a decision that would lead them to EDI and the team at LBMX.
Making the Right Decision – Going Forward with LBMX
LBMX was one of two vendors ATS considered when moving to EDI. The other was essentially an incumbent – their accounting software provider who was offering a customizable solution.
In a conversation about technology, the words 'customizable solution' are rarely followed by 'cost effective,' and certainly not by 'quick adoption.' ATS had no appetite for more exorbitant tech support bills and customization charges. Moreover, the existing provider's dubious track record of delivering customized solutions did not fill Shaw with confidence.
LBMX was different. They had a long history of successfully implementing their fully scalable, off-the-shelf, web-based e-business solution; something that was far more palatable to ATS. It would mean that in the immediate future they could move away from a manual process and begin sharing documents with their shareholders and suppliers over the Internet.
Shaw notes how LBMX's software solutions would prove a boon for the long term as well. "The solution had modules we didn't need today but could use in the future, and they were available online.
With a customized solution, you're solving the problem you have now but creating others you'll have to deal with tomorrow."
LBMX's history of EDI implementations, combined with their core values of customer commitment and delivering proactive, high levels of service, bolstered Shaw's confidence. "Month-end, we have three days to enter upwards of 40,000 transactions. When we're calling for support, we need know whoever is on the other end of the phone is acutely aware of that demand, is responsive and will put us first."
Filed under Benefits Unconsidered was the 16-18 hour time difference between ATS's home base in Ashburton, New Zealand and LBMX's in London, Ontario. On first blush, that could be considered cumbersome, but in practice, was quite the opposite. Starting their day at 8am, if ATS needed to, they could reach the LBMX team any time during their mid-afternoon the day before. "It's great because LBMX's Canadian clients are finishing for the day and won't be using them as a resource," quips Shaw, adding, "We have them to ourselves!" LBMX already had infrastructure and processes in place to service their Australian clients.
Internet-based, business-ready solution? Check. Proactive, responsive technical support? Check. Deliver on promises made? Check there, too. "There were no surprises. We weren't the first buying group they were dealing with and it showed in their professionalism and during our early solution conversations."
The Solution
"The challenge with ATS was that most suppliers serving the farming community did not have the infrastructure to conduct traditional EDI," explains Tom Jones, Director of E-Business at LBMX. "For that reason, we needed to implement a solution that had all of the safeguards and efficiencies of standard EDI without the traditional file formats."
There were no surprises. We weren't the first buying group they were dealing with and it showed in their professionalism and during our early solution conversations.
With years of experience helping purchasing cooperatives transform their business, LBMX's out-of-the-box solution worked around the wide range of suppliers' technology capabilities instead of forcing new ones:
Larger suppliers with established e-business practices could send files through LBMX using their existing file formats and protocols.
Custom data maps were created by LBMX to accommodate suppliers who couldn't export a file in a traditional format.
LBMX created an integration with an online accounting system that is popular with New Zealand suppliers, allowing them to export invoices electronically to ATS.
LBMX web portals were provided for suppliers unable to handle any other option.
Jim McMillan, LBMX's Director of Client Services, summarizes it by saying, "What we gave them was a stable platform that provided electronic connections to current suppliers via EDI, web portals and custom document mapping."
The LBMX team worked closely with ATS's staff to migrate suppliers onto the new system quickly and efficiently, and went the extra mile to work with a supplier when adoption was an issue. LBMX also made sure the system integrated seamlessly with the thousands of daily electronic files ATS received from Paymark.
When the system was live – only three months after the project began – ATS had real-time insights and processing capabilities for tens of thousands of monthly invoices and statements.
As is part of their client services, LBMX executed an on-site training session for the ATS corporate finance team, and ensured the sole in-house IT employee was well-versed in the front and back ends of the solution. While this was important, it wasn't critical since LBMX would also be providing on-going technical support.
Where they are now – After EDI with LBMX
By September 2010, LBMX's e-business solution was live at ATS. Jump ahead one year, and the company had fully realized the benefits and anticipated returns on their investment.
The resources required to manage the card program dropped from six to three full-time employees who could focus on providing great customer service instead of key punching. (Talent lost through attrition wasn't replaced; others were reallocated to ATS's retail business.) Month-end processing was reduced from a day-and-a-half to a few hours. Merchant services fees were calculated automatically and a statement was posted on LBMX's web portal for suppliers to pay. ATS was fielding far fewer invoice disputes and receiving payments sooner; gone were the days of printing, envelope stuffing and mailing.
For suppliers, ATS's transition to EDI meant they could bill electronically, making their operations that much more efficient, and positively impacting the time to payment since invoices were not held up in conventional mail. They also avoided initial and ongoing costs because it was an ATS initiative; an added bonus.
For their member shareholders, Shaw is quick to point out the changes went unnoticed – exactly what they wanted. "EDI makes it easier for us to deliver the high levels of service we are accustomed to providing. A shareholder is looking for an invoice or statement from three months ago? No problem. We can find and send it to them in minutes. We did it before, but it took much longer. From their point of view, the transition was seamless and that was our goal."
The Biggest EDI Benefit Yet
Returning to reaping and sowing, the biggest benefit to LBMX's EDI technology would reveal itself in 2012. ATS engaged in conversation with Ravensdown, a large fertilizer buying group, about a joint venture to provide their 20,000 members with access to the card along with other product and service programs. During their due diligence on the potential partnership, Ravensdown weighted the platform enormously in ATS's favour. An easily scalable, off-the-shelf solution supported by technical experts via the web was highly palatable for a company looking to rapidly grow their membership base.
All of the information is processed as it received and the information is posted immediately.
Eight months later in July 2013, and the LBMX solution would go live for a second time supporting Ruralco, a new buying group representing the combined-yet-still- independent forces of ATS and Ravensdown. It's worth nothing that ATS fully and solely manages the Ruralco card program, plus all other invoicing for their combined membership (a total of $120M USD in transactions), with the same three employees. "It's incredible that ATS increased their already large volume sevenfold without adding any administrative staff," points out McMillan.
LBMX's track record of success also overcame Shaw's reluctance to use custom developed software. He engaged the software team to develop a fully automated card management system for the Ruralco joint venture, replacing ATS's home-grown system that couldn't scale to meet the demand.
The member purchasing strength of Ruralco opens up a whole world of national suppliers – like grocery stores – and means expansion into more regions throughout New Zealand. It also allows their massively popular bulk fuel programs, which provide significant fuel discounts from national companies like Mobil, to extend their reach, a point Shaw notes wouldn't have been possible under their previous system.
According to Shaw, "The scalability of the LBMX EDI solution made it all possible."
The entirely manual system was chock full of inefficiencies.
There were no surprises. We weren't the first buying group they were dealing with and it showed in their professionalism and during our early solution conversations.