Direct Billing
Connect your group marketplace electronically.
Operate with the same power as your corporate competitors.
LBMX Direct Bill Management gives you the visibility you need to run your group without breaking your members' trust. Facilitating the electronic flow of trading documents within your direct bill group creates efficiency for both your suppliers and members, leading to cost savings and additional revenue.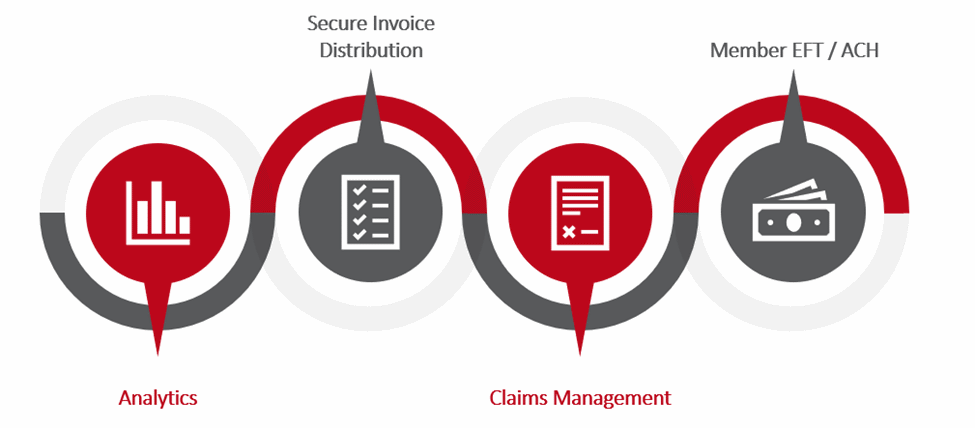 Gain visibility.
By capturing your members' purchases electronically, you'll have strategic visibility into the activity of your group. Access to line item pricing can be restricted, ensuring your members' privacy and competitive advantages. You'll still have access to how much your members are purchasing, from whom, and at what times. You'll be able to see in real time which programs are succeeding and which are underperforming.
Add value through shared services.
Shared services give your members the tools they need to succeed, tools that would have been otherwise cost-prohibitive. Shared services demonstrate the clear value of your group to your members, increasing member loyalty, retention, and recruitment.
Tie your group together with EDI.
LBMX's proprietary one-to-many technology makes it cost effective for all of your members to adopt electronic invoicing and ordering. LBMX manages the entire process, keeping up with trends, and re-investing in technology so your members don't have to. Members can sit back and enjoy a turn-key solution.
Knowledge is power. Operate with the same power as your corporate competitors.